The Whitestone Forum came to us with a BIG vision for where they could take their message. They were not sure how they were going to get this project finished by their deadline and were not sure how all the pieces would fit together to bring this vision to reality.
They needed a scalable digital solution that they could leverage to distribute their message to users around the world. This solution required integrations with a variety of platforms and tools.
By working closely with the Whitestone Forum, we were able to help them accomplish their goals by their deadline and within their budget. We helped them in the following ways:
We carefully crafted a custom WordPress website that would allow for easy content changes and scalability. This website included a custom home page header, and a custom table that would allow for users to filter/sort their articles.
We integrated their website with their new podcast so users can listen to the podcast directly on the website.
We helped them setup their new learning platform and created a seamless integration between their website and this platform so that users wouldn't notice the transition.
We used our expertise in digital marketing to provide a best practice user experience and to maximize user conversions onto their learning platform.
We built the website to be optimized for search engines according to SEO best practice.
We continue to work closely with the Whitestone Forum by keeping the site updated, secure, and protected with our Extreme WordPress Care Plan.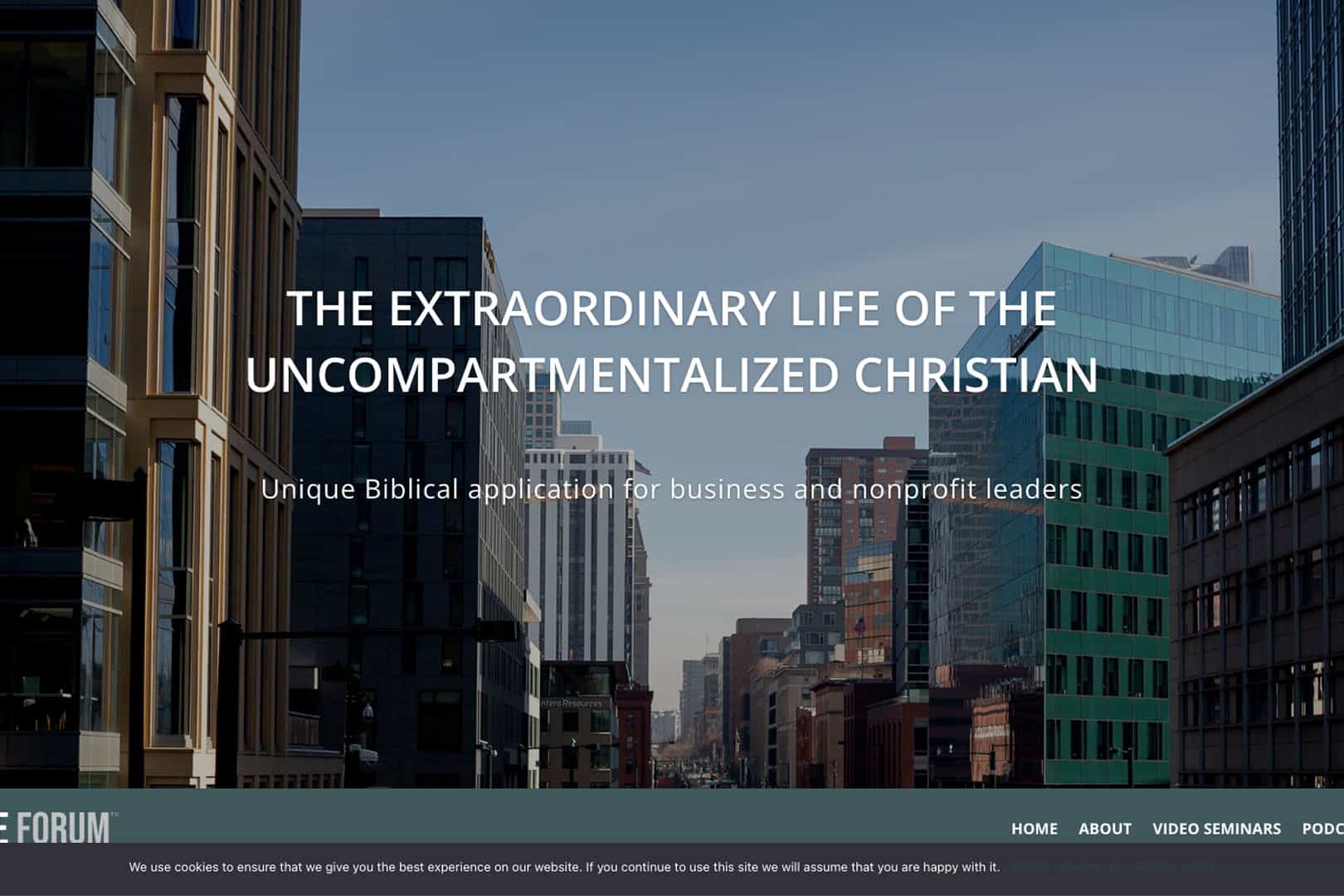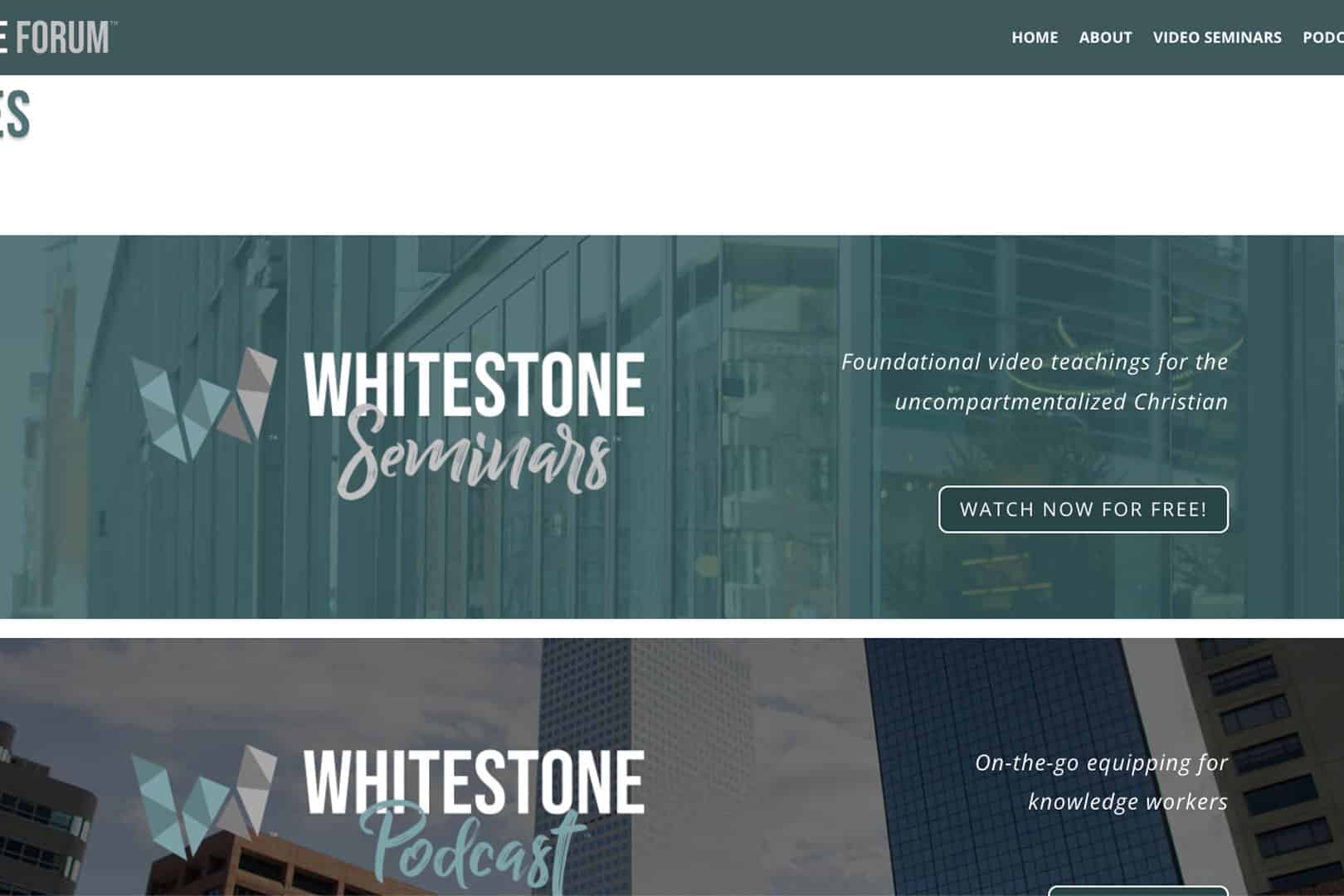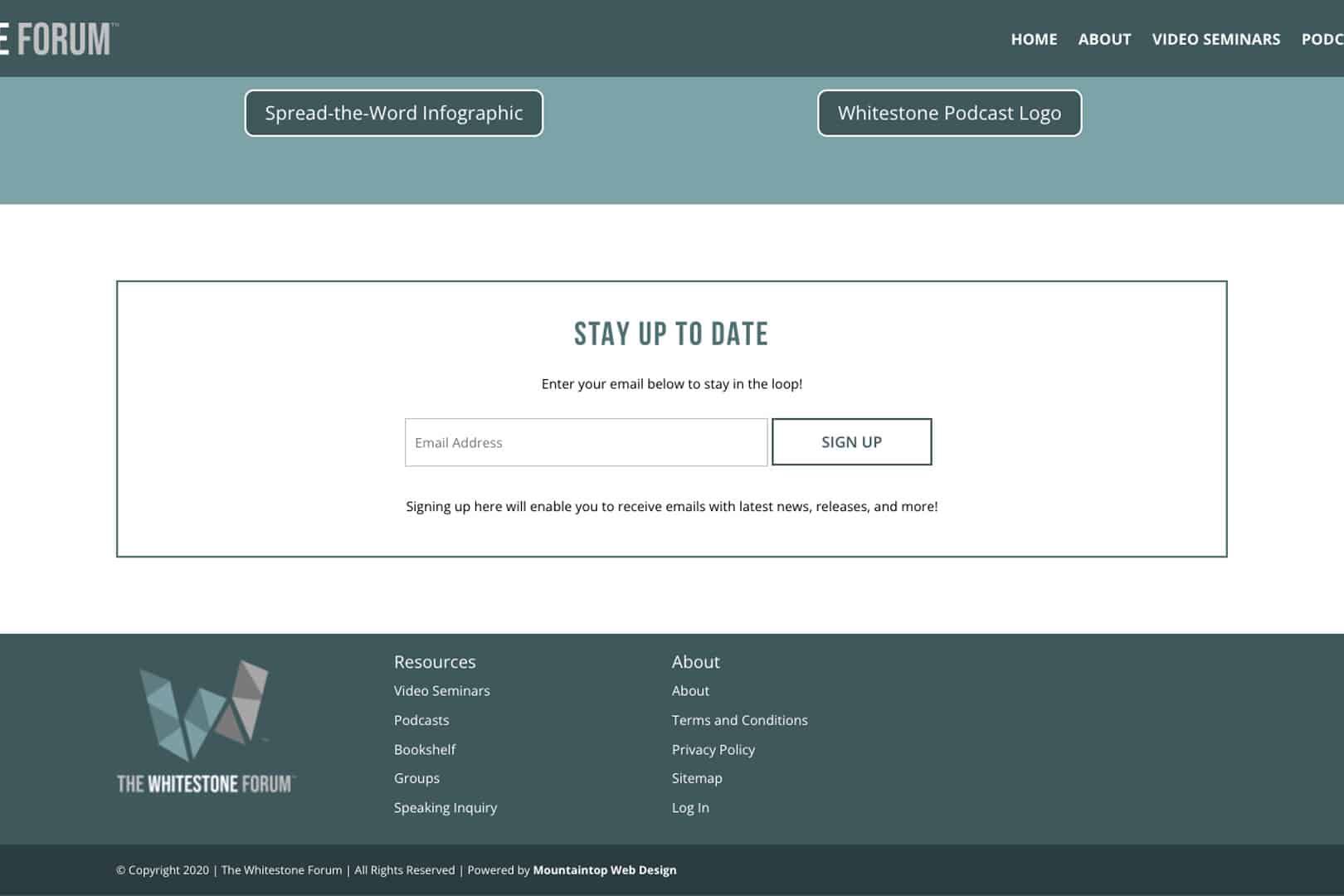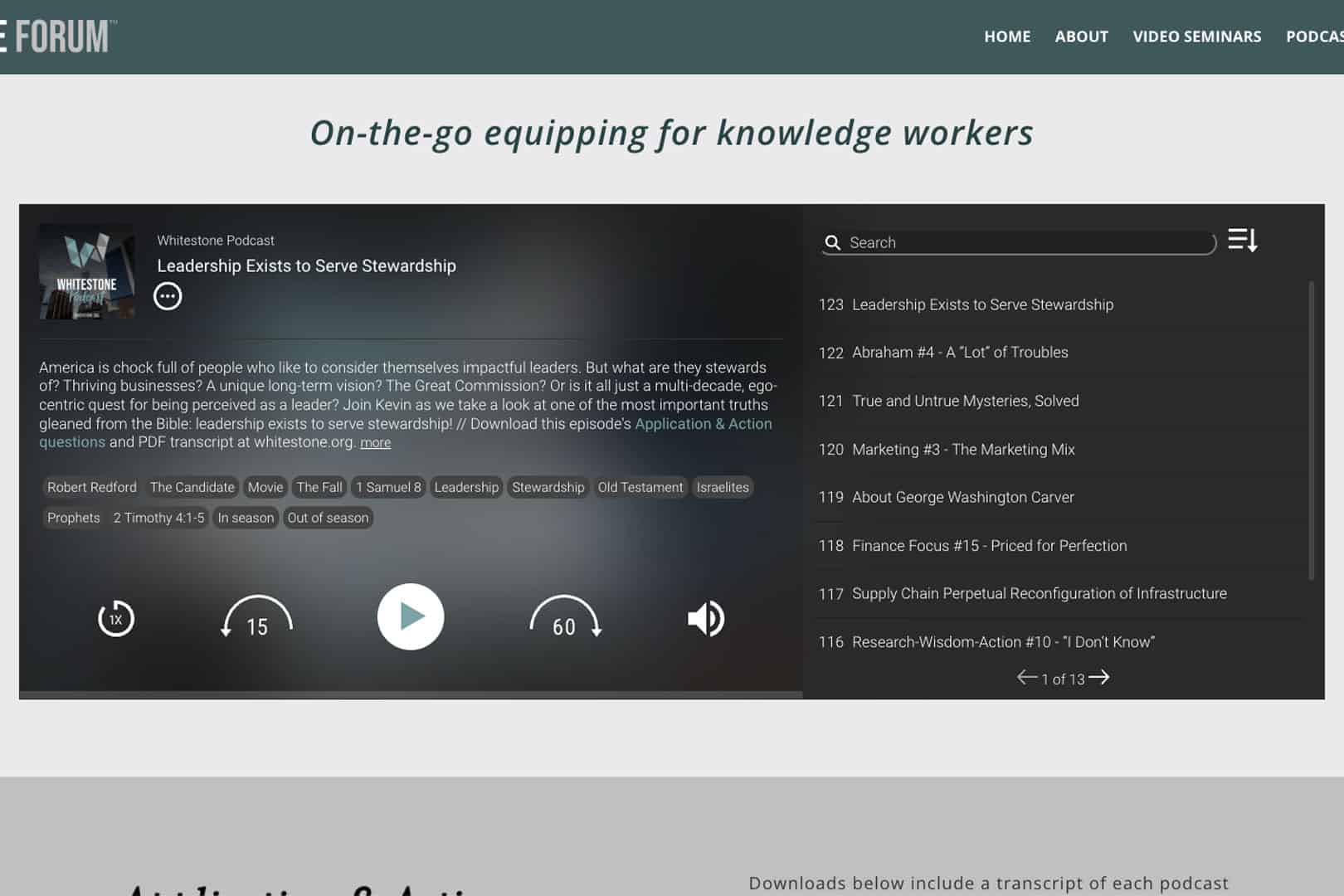 I am beyond appreciative for Mountaintop Web Design! They are tremendous partners in helping us not only rebuild but optimize our website, providing insights and great service to get the job done both efficiently and effectively. From my very first interaction, I knew Mountaintop would be a trusted partner, and every interaction since has affirmed that. Can't wait to do more business together! Highly recommend!
Josiah and his team did fantastic work in helping my company with a website overhaul. From my initial meeting with MWD, I was confident they were going to be able to help me achieve exactly what I was looking to accomplish. Josiah was able to answer all my questions and was also able to ask the appropriate questions to help me craft and create exactly what my company needed from a website. We've maintained their service package and they've been able to help us keep everything updated on our site and running without any major disruptions. I would highly recommend MWD for your website needs!
Josiah and his team were very professional and great to work with. From proposal to the finished website his team was transparent and made the process easy. We ended up with a beautiful website that we're proud to have our customers visit. Would highly recommend this company for anyone looking for a new website or redesign of their current website.
GROW YOUR
BUSINESS WITH
DIGITAL
MARKETING
SCHEDULE A FREE CONSULTATION
We would love to learn more about your business goals and see how we can help. Get started by reaching out to us so that we can set up a time to meet.