A few years before we started consulting with Moore, the original owner had passed away and left everything to his wife. He was the one responsible for business decisions and all the marketing efforts. He had setup all the accounts and marketing for the business.
After his passing, when the wife took over, she did not know where the accounts were. She wasn't sure if the money they were spending on advertising was getting a return on their investment.
We began working with Moore and were able to figure out where they had accounts, looked at where money was being spent, and were able to document all the items they had going on. We advised Moore which of their advertising was working to generate new sales and which advertising initiatives were not working.
We then looked at their website (which was very outdated) and recommended that they redesign their website and their core marketing messaging. The goal was to have a website that quickly and clearly explained the problems that they solved for their customers.
After the site went live, Moore has seen a massive increase in sales leads coming through their website.
We continue to help Moore with ongoing care and maintenance, consulting, and advertising.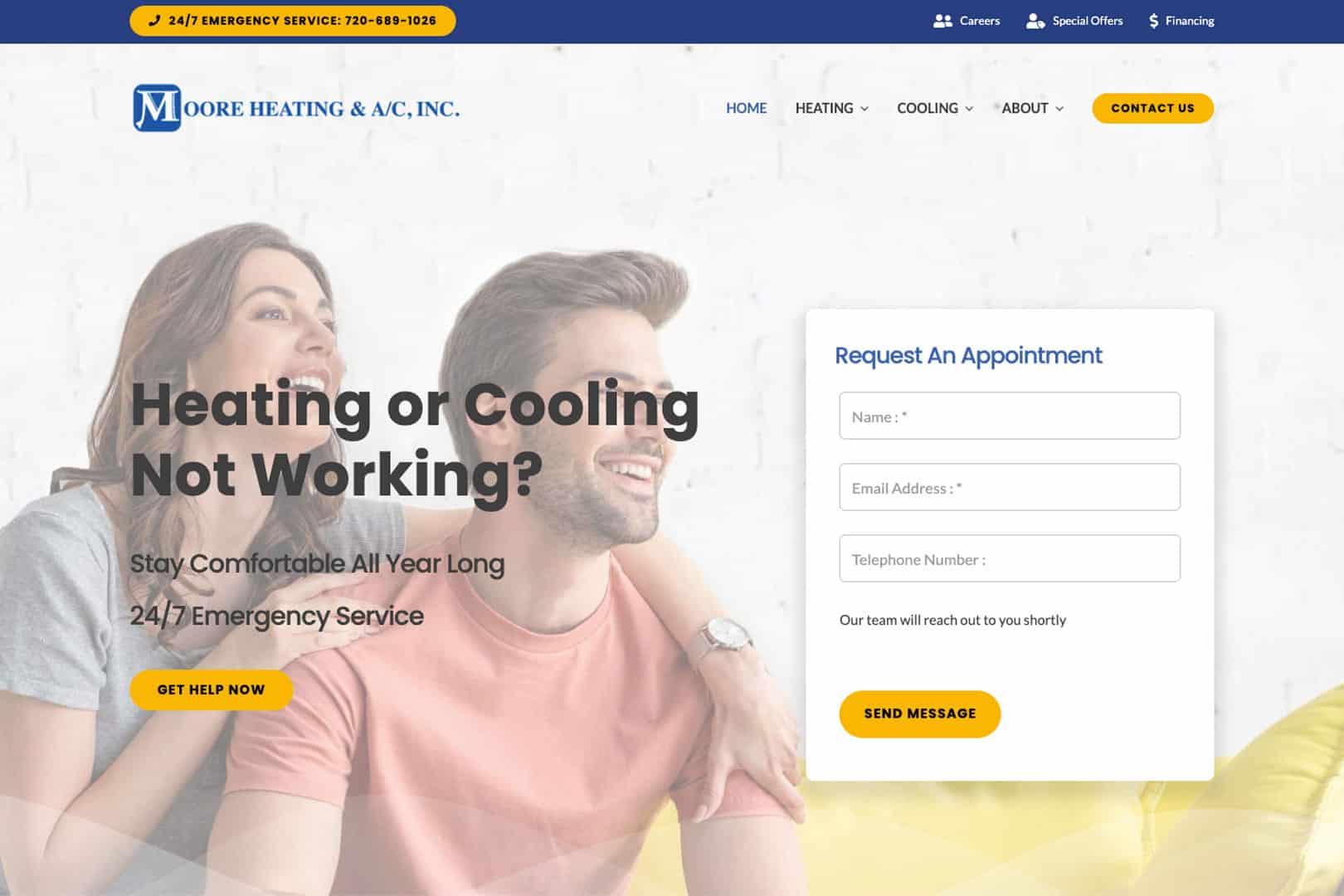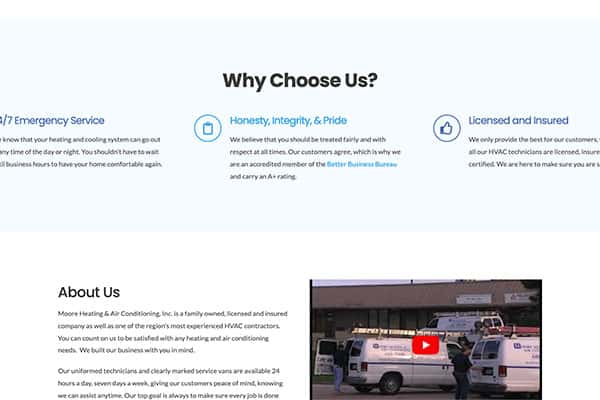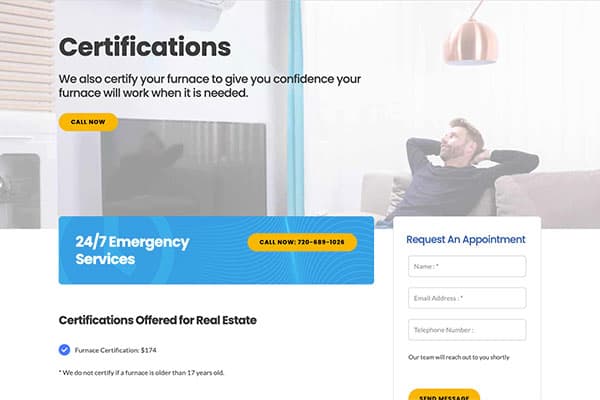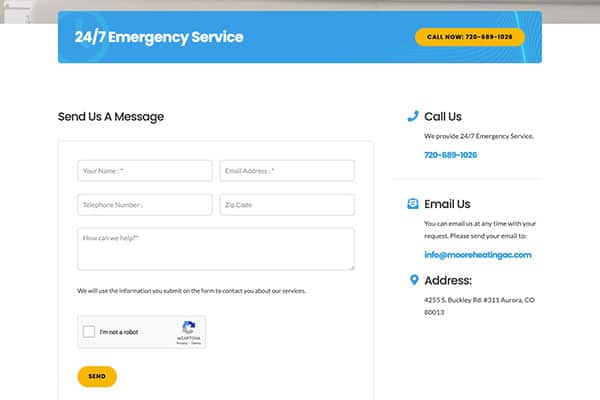 I am beyond appreciative for Mountaintop Web Design! They are tremendous partners in helping us not only rebuild but optimize our website, providing insights and great service to get the job done both efficiently and effectively. From my very first interaction, I knew Mountaintop would be a trusted partner, and every interaction since has affirmed that. Can't wait to do more business together! Highly recommend!
Josiah and his team did fantastic work in helping my company with a website overhaul. From my initial meeting with MWD, I was confident they were going to be able to help me achieve exactly what I was looking to accomplish. Josiah was able to answer all my questions and was also able to ask the appropriate questions to help me craft and create exactly what my company needed from a website. We've maintained their service package and they've been able to help us keep everything updated on our site and running without any major disruptions. I would highly recommend MWD for your website needs!
Josiah and his team were very professional and great to work with. From proposal to the finished website his team was transparent and made the process easy. We ended up with a beautiful website that we're proud to have our customers visit. Would highly recommend this company for anyone looking for a new website or redesign of their current website.
GROW YOUR
BUSINESS WITH
DIGITAL
MARKETING
SCHEDULE A FREE CONSULTATION
We would love to learn more about your business goals and see how we can help. Get started by reaching out to us so that we can set up a time to meet.