Lost Coffee operates three coffee shops in the Denver area but faced challenges in gaining visibility among competitors. Their online presence and local search rankings were hurting their ability to attract new customers.
Competition in the their local markets made it difficult to differentiate from others in the area and achieve top local search rankings. Their online visibility was limited due to a suboptimal website and profile optimization. Additionally, they struggled to generate enough positive reviews at each of their locations.
They needed help fixing these issues and enhancing their online visibility and ultimately their foot traffic.
We implemented a comprehensive Local SEO plan for each Lost Coffee location to address these challenges, incorporating automated review requests, content updates, link-building strategies, and content optimizations.
Lost Coffee was able to successfully improve their local search rankings and gained a competitive edge in the crowded coffee shop market. Our efforts in review generation, content updates, link-building, and content optimization contributed to their increased online visibility, organic traffic, and brand awareness, ultimately driving more customers to their three locations.
Thanks Lost Coffee for being great to work with!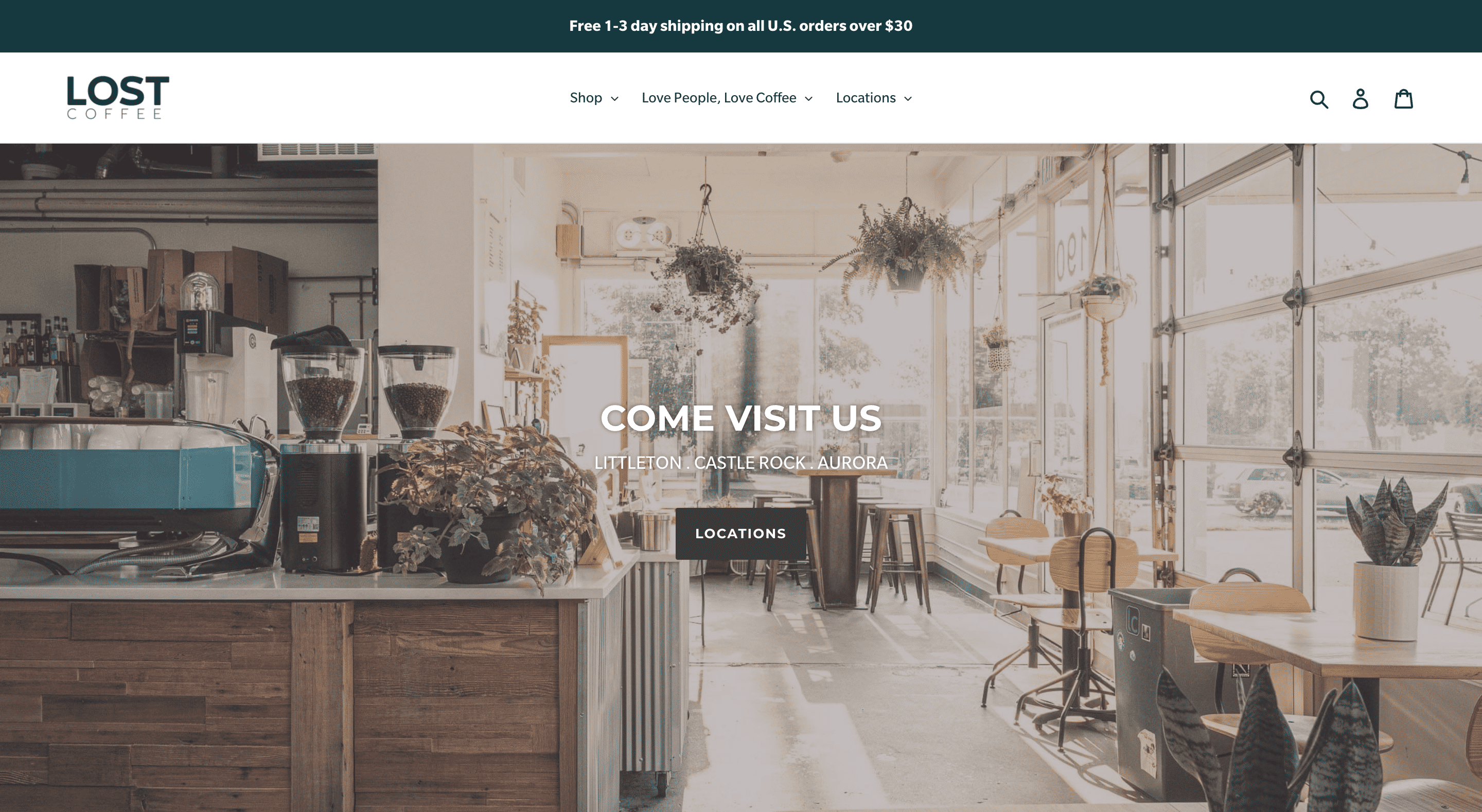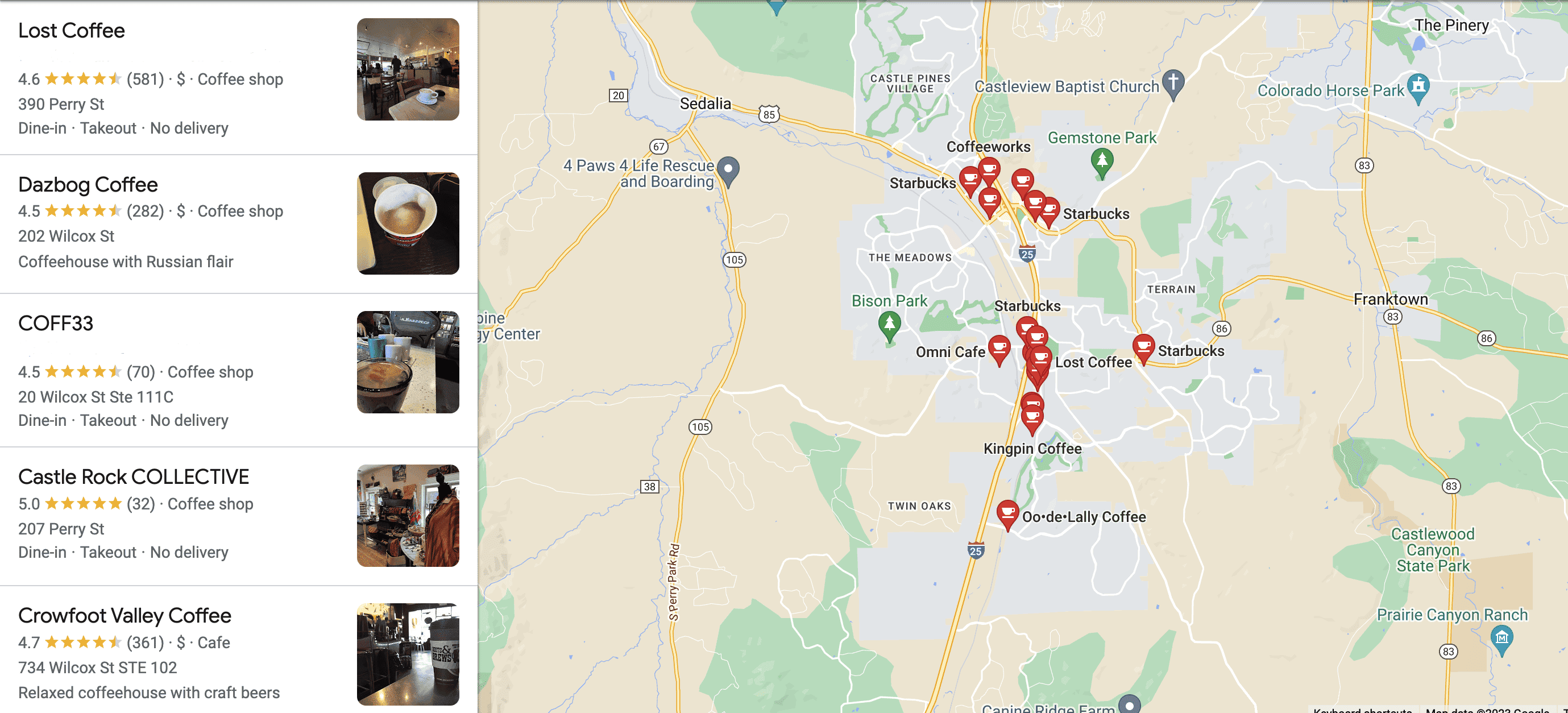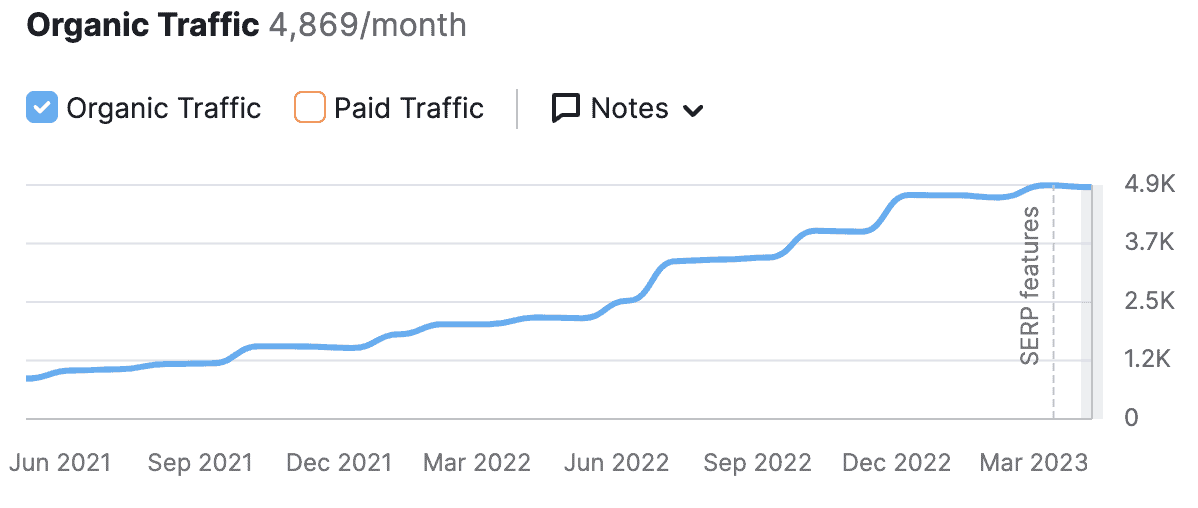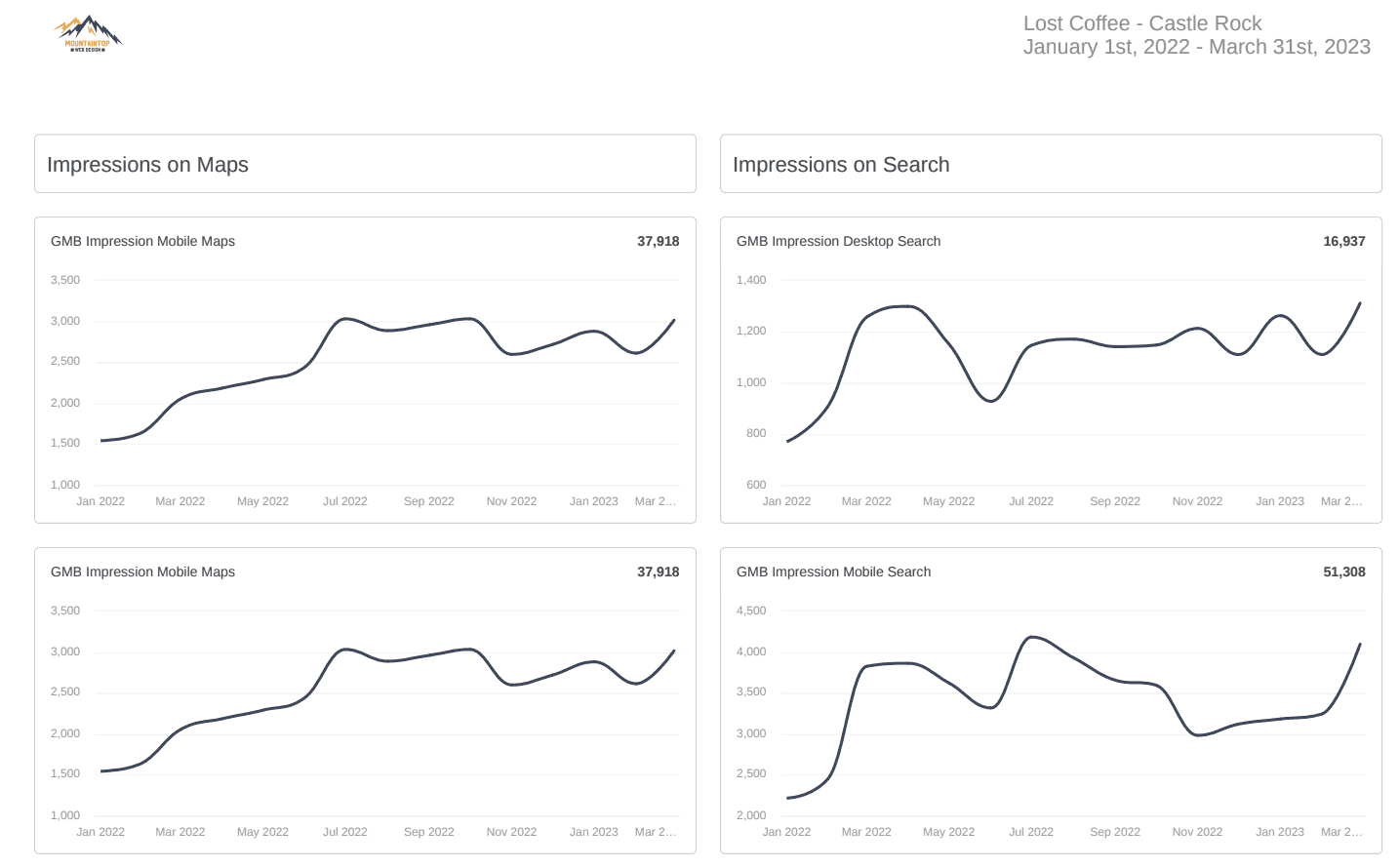 I am beyond appreciative for Mountaintop Web Design! They are tremendous partners in helping us not only rebuild but optimize our website, providing insights and great service to get the job done both efficiently and effectively. From my very first interaction, I knew Mountaintop would be a trusted partner, and every interaction since has affirmed that. Can't wait to do more business together! Highly recommend!
Josiah and his team did fantastic work in helping my company with a website overhaul. From my initial meeting with MWD, I was confident they were going to be able to help me achieve exactly what I was looking to accomplish. Josiah was able to answer all my questions and was also able to ask the appropriate questions to help me craft and create exactly what my company needed from a website. We've maintained their service package and they've been able to help us keep everything updated on our site and running without any major disruptions. I would highly recommend MWD for your website needs!
Josiah and his team were very professional and great to work with. From proposal to the finished website his team was transparent and made the process easy. We ended up with a beautiful website that we're proud to have our customers visit. Would highly recommend this company for anyone looking for a new website or redesign of their current website.