Colorado Open Lands faced multiple challenges with their old website. Their site was outdated, slow insecure and failed to effectively convey Colorado Open Lands' mission and the impact of their conservation efforts. This resulted in bad user experience for both existing and prospective partners.
We collaborated closely with them to redesign and build a new website that aligned with their brand image and provided an improved user experience. This involved optimizing content for search, revamping marketing language to effectively communicate their mission, dramatically increased site speed, and advanced security measures.
Colorado Open Lands' new website has provided them significant results. By improving user experience, revamping content and redesigning the website to align with their brand image, we were able to strengthen their credibility and trust among stakeholders, partners, and the general public.
In addition to the redesign, Colorado Open Lands also signed up for our Extreme WordPress Care plan so we continue to monitor, optimize and keep their website secure on their behalf
Thanks Colorado Open Lands for a fun project and for being great to work with!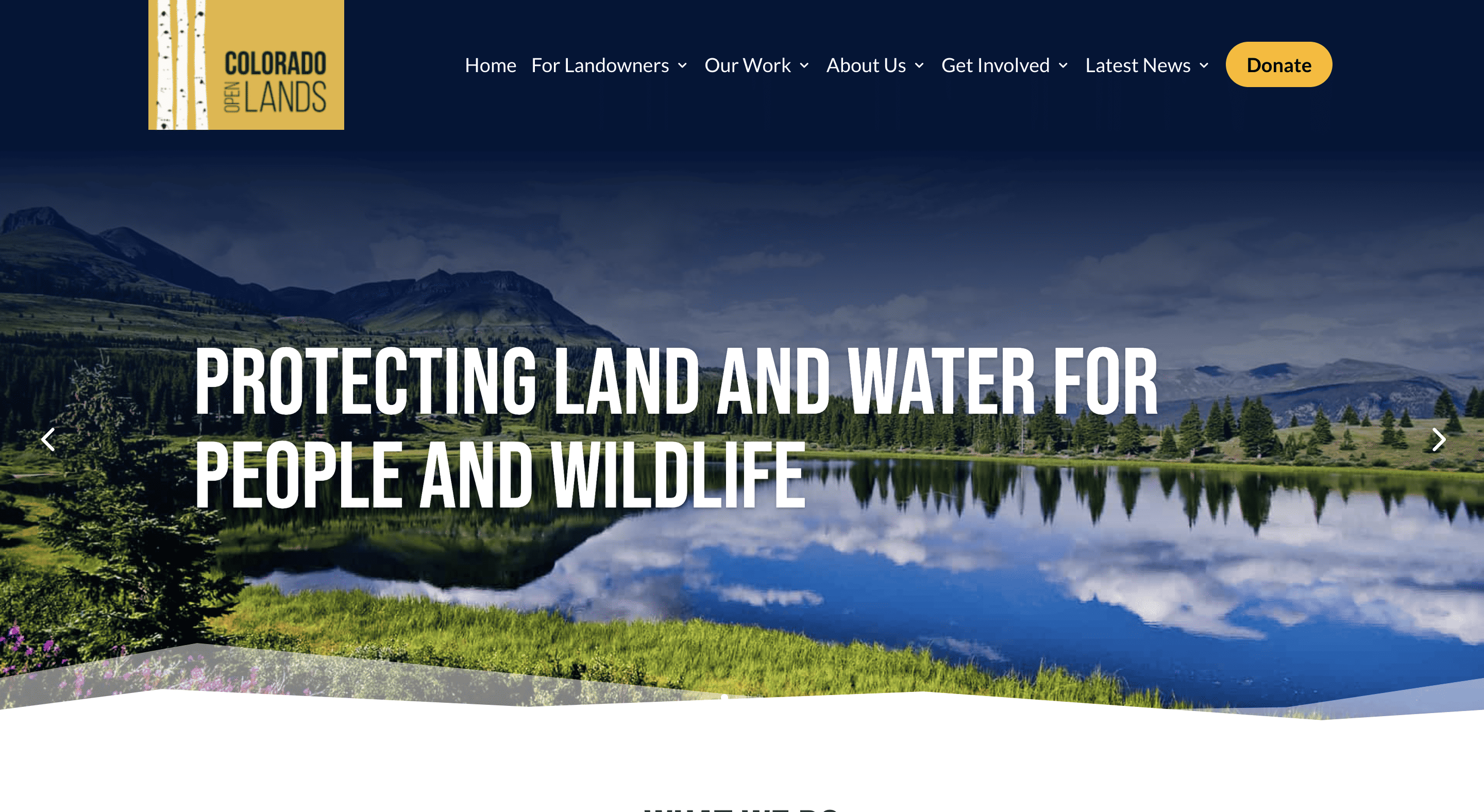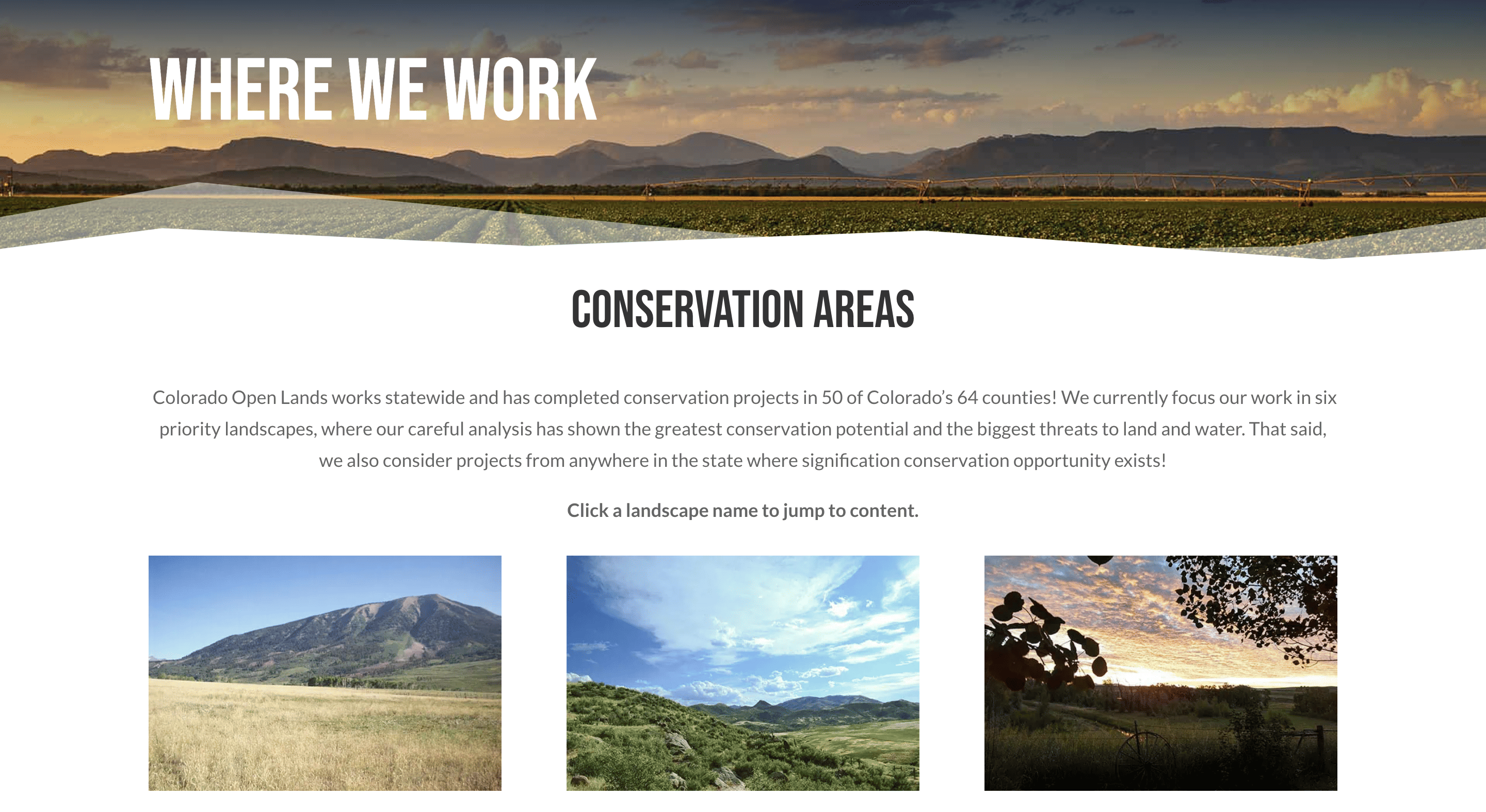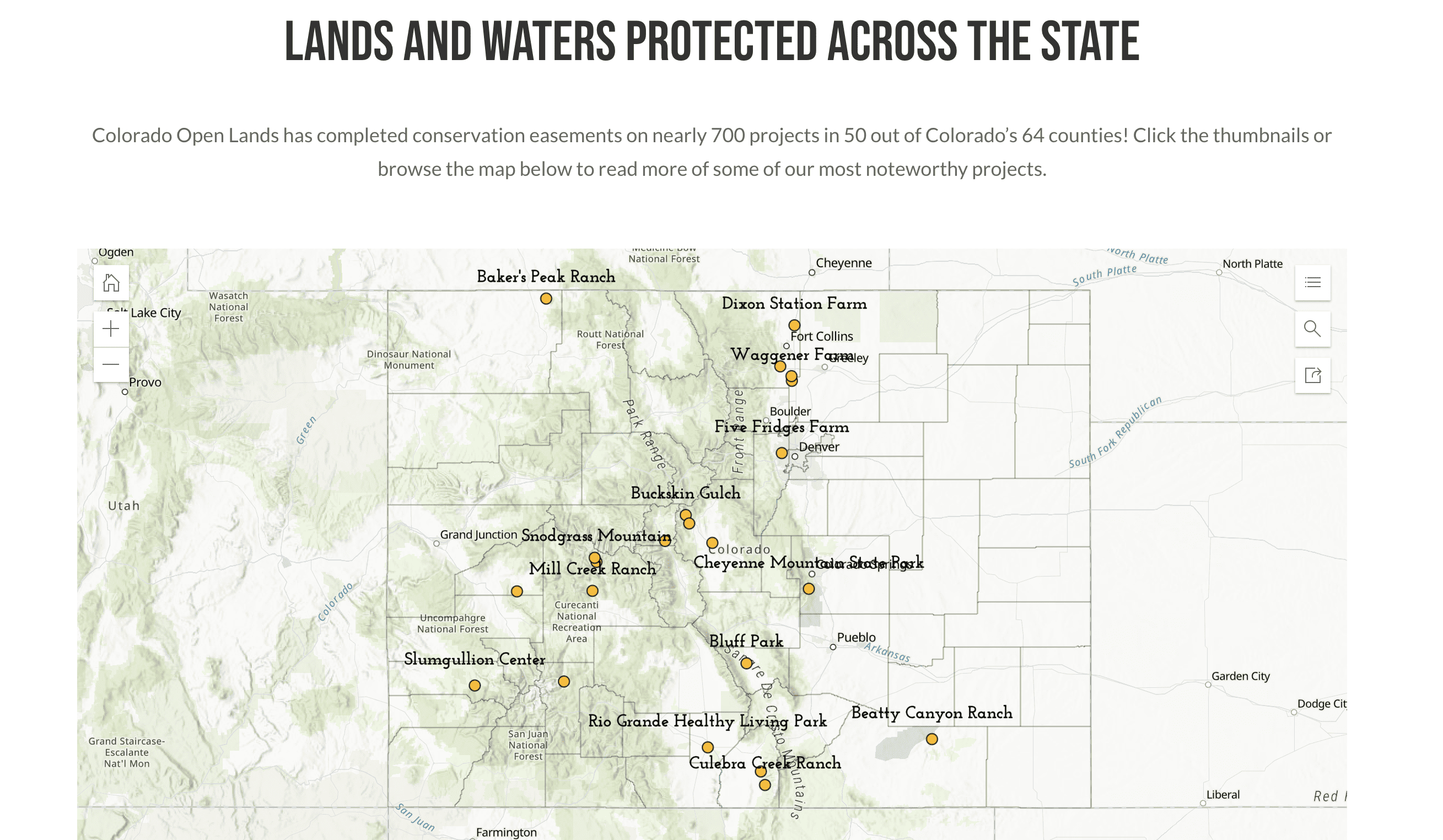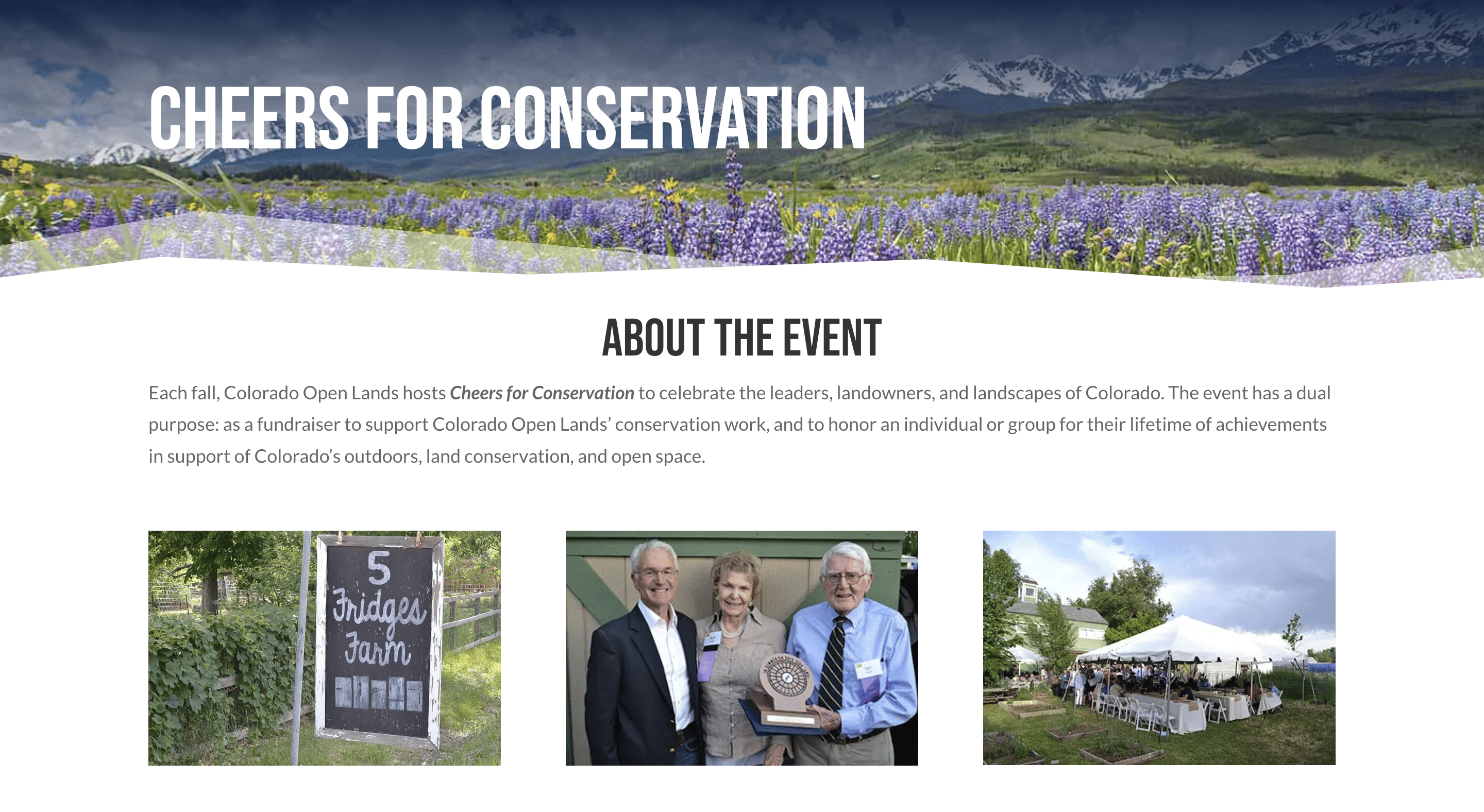 I am beyond appreciative for Mountaintop Web Design! They are tremendous partners in helping us not only rebuild but optimize our website, providing insights and great service to get the job done both efficiently and effectively. From my very first interaction, I knew Mountaintop would be a trusted partner, and every interaction since has affirmed that. Can't wait to do more business together! Highly recommend!
Josiah and his team did fantastic work in helping my company with a website overhaul. From my initial meeting with MWD, I was confident they were going to be able to help me achieve exactly what I was looking to accomplish. Josiah was able to answer all my questions and was also able to ask the appropriate questions to help me craft and create exactly what my company needed from a website. We've maintained their service package and they've been able to help us keep everything updated on our site and running without any major disruptions. I would highly recommend MWD for your website needs!
Josiah and his team were very professional and great to work with. From proposal to the finished website his team was transparent and made the process easy. We ended up with a beautiful website that we're proud to have our customers visit. Would highly recommend this company for anyone looking for a new website or redesign of their current website.